So you want to work in Banff as a foreigner? Then I've got good news for you: it's possible! But first and foremost, make sure you know the English language. If you do, you'll be fine. Also, be willing to take on almost any job you can find. Most jobs aren't anything special. Be prepared. 
For residents of many countries it's possible to work in Banff as a foreigner. You'll be able to get a working permit for one or two years, which enables you to work legally almost anywhere you want. Before reading on: please read the post You too Can Work in Banff if you want to know more about this procedure.  
Below I listed some important things to help you find a job in Banff National Park. I'll dig into the language and job type aspects mentioned in the intro to this article and provide four valuable other tips. Alright, here goes: 
1. Know How to Speak English 
Make sure you speak English, at least well enough to have a conversation. English is the primary language in Alberta. Besides, as you're very likely to find a job in tourism in Banff or Lake Louise, you're also very likely that you'll have to deal with tourists. It means you can't avoid having to speak the language. 
Besides English, in Canada, French is also an official language. Even though knowing French might help you land a job, you still need to know how to speak English. You cannot underestimate the importance of this. If your oral English is not good (enough), take the necessary extra courses at home before traveling to Banff. 
There is, however, one other language that could land you a job in Banff very quickly. Even when you speak English poorly. That language is Japanese. Why is that, you might ask. Well, Banff National Park is a top-rated tourist destination in Japan, but most Japanese tourists don't speak English at all.
They arrive in throngs on fully organized trips, stay in the same hotel and visit gift shops together. That's where your skills in the Japanese language come in very handy. So if you speak Japanese, finding a job in a hotel or gift shop should be no problem whatsoever.
2. Don't Be Picky about the Kind of Work
To put it in other words: no, you won't find a top-level job in Banff or Lake Louise. The essence of both towns is catering to tourists, which means job openings are primarily in tourism. Either you accept working in tourism or you better not come to work in the park. It's simple as that.
Now that may seem harsh, but expecting to find a job outside tourism will turn into a disappointment. So be ready for jobs like shop assistant, bartender, waiter or waitress, ski-lift operator, cleaner, hotel employee and the likes. These jobs are not paid well and are not always a lot of fun. But, believe me, the mountains, outdoor opportunities and Banff's jovial atmosphere in particular, make up for everything. Been there, done that. Bar-none the best experience of my life.    
So: if you're open to all kinds of work during your time in the park, you'll be very likely to find a job quickly. There are so many job openings in the summer months that you might even get to choose where you want to work. How does that sound?
3. Arrive in the Park at the Right Moment 
Banff National Park has two high seasons: summer and winter. They provide the most job opportunities. But don't come in the middle of these seasons as employers will already have filled most jobs. 
So for the summer season, I'd advise you to arrive in early May. The end of November or the beginning of December is probably your best bet for winter.  
Make sure you have enough savings to cover expenses for at least a month without a job. You probably won't find a job immediately so you'll need some time to apply at different places. Besides, it could take some time before you're told whether you're hired or not.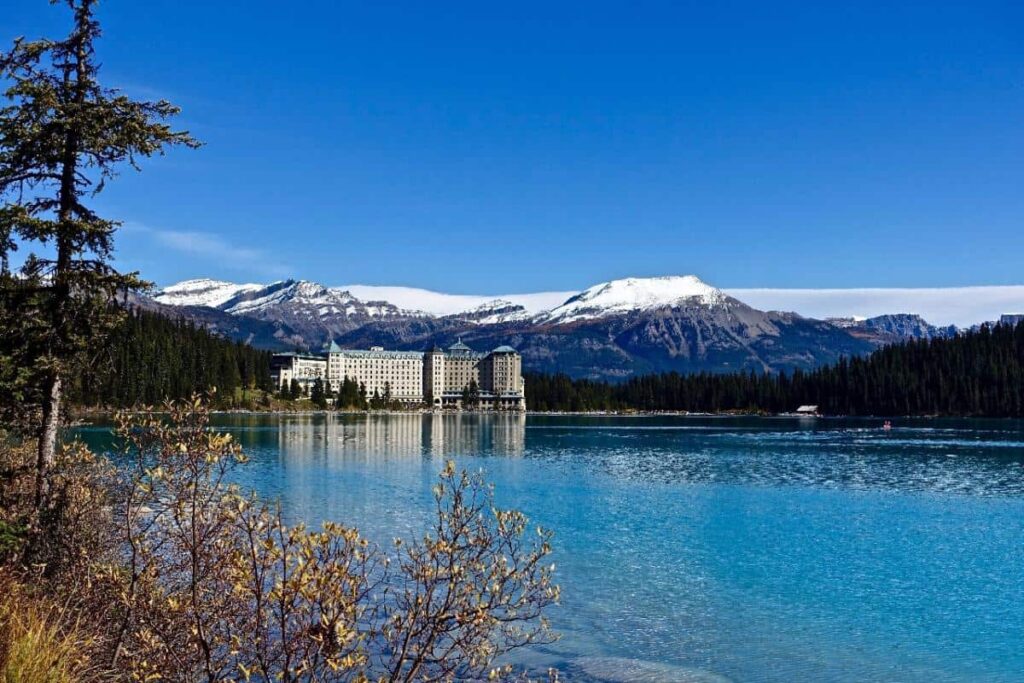 4. Search for Jobs before You Travel to the Park
You can also make sure that you already have a job interview as soon as you arrive. Or even better, you landed a job already. Several websites list jobs in Banff and Lake Louise. Apply online. It can speed up the process of finding a job considerably. 
Suppose you're lucky enough to land a job before traveling to Banff (which is definitely possible); hurray to you! You'll be much more secure and better enjoy your time in the park. Besides, you won't spend as much money as you would otherwise.
If you want to read more about the ins and outs of working in the park, read the post The Best Time to Work in Banff National Park.
5. Use Your Language Skills to Your Benefit
As Banff is a very touristic place, it attracts people from all over the world. If you're from a non-English speaking country, you speak at least two languages. It may be helpful for jobs in restaurants, shops and hotels. Imbue your future employer of this fact. It might make you stand out among other candidates. Because you WILL face competition in Banff's labor market. That's a fact.
6. Make a List of Favorite Employers before Your Arrival
Investigate the job market in the park. Know what employers are looking for new staff, what kind of jobs they offer and which one you like doing the most. Google is your best friend. 
You'll probably also find information on a job's salary. Most Canadian employers are not secretive about this subject, particularly when it's about lower-skilled jobs. The wages will be pretty similar, but Banff is costly, so if you can earn one dollar more at another place, it's worth checking out.
In other words: arrive in Banff well-prepared. It will save you a lot of time and you're much more likely to find a job you like or that you're okay with at least. 
TIP: When you come to Banff to work, staff accommodation is highly desirable. Take this into account when you're applying for a job. I highly recommend reading the post The Ultimate Guide about Staff Accommodation in Banff and Lake Louise. 
Want to make your time as a temporary worker in Banff a succes? Read the post about the 8 Banff employee mistakes to avoid!