So you want to go on a working holiday in Banff National Park and hunt for a job? You could scour the internet for job boards, but you could also read this article, which will save you lots of time because I did the research for you. I listed the major employment boards and employers' websites for your reference. Happy applying!
Getting a job shouldn't be too challenging in Banff or Lake Louise. Every summer and winter, there are literally hundreds of seasonal positions available. 
While shop and restaurant owners often simply put a sign in the window indicating that they're hiring, most employers post their job openings also online. This allows you to start applying before arriving in Banff or Lake Louise. Hurray for modern technology! 
In this post, you'll find employers for various categories in alphabetical order. You can access their employment listings by clicking the links. Let's check it out. 
Job Boards
Here are a few websites where you can find seasonal jobs in Lake Louise and Banff in Banff National Park:
Check these websites regularly. Job listings are updated daily.
I wrote an extensive post about the ins and outs about seasonal work in Banff. I highly recommend reading it if you're considering working in Banff. Just click the link.
Employers' Websites
While Banff's employers advertise on the big job boards listed above, it's a good idea to check their own websites, as you might discover many more interesting job listings.

Here is a list of businesses. I organized them by industry, including hotels, restaurants, ski resorts, shops, etc.
Hotels
Listed below are hotels and hotel collectives sorted by accommodation in Banff and Lake Louise/Moraine Lake.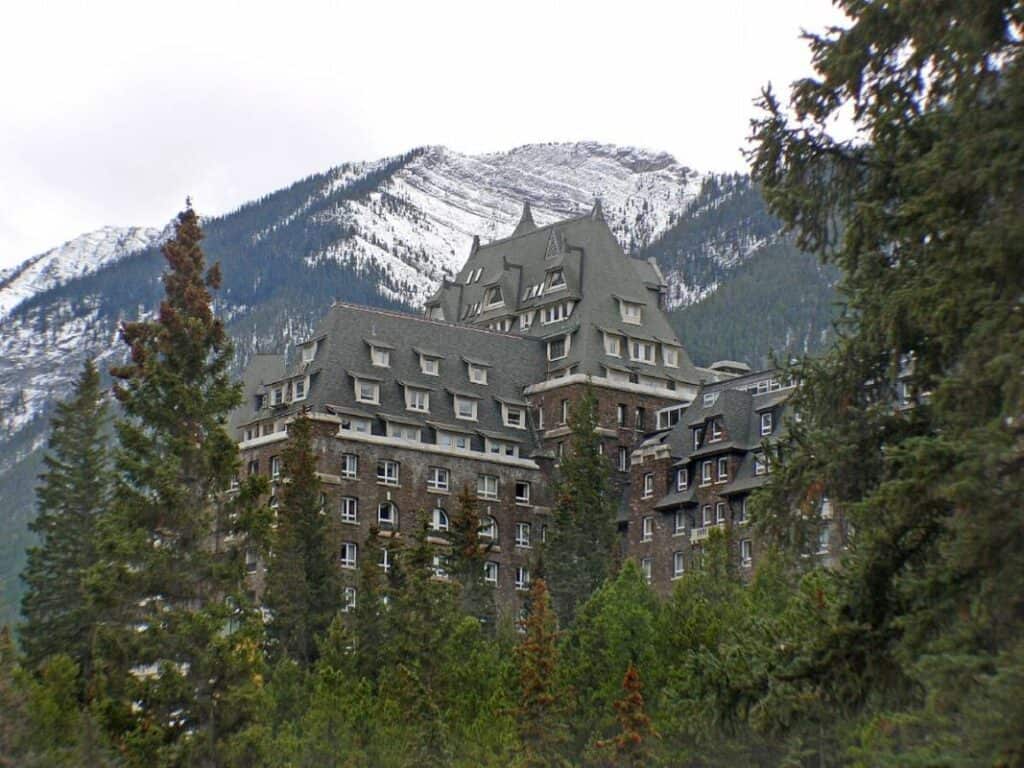 BANFF
LAKE LOUISE
Types of jobs: bell person, room attendant, laundry attendant, front desk agent, event setup attendant, in-room dining server, overnight cleaner, van driver, steward, dining reservations agent, assistant front desk manager, cafeteria attendant, concierge, retail sales associate, shipper/receiver.
Want a comprehensive overview of (most of) the hotels in Banff National Park? Read the ultimate guide to hotels in Banff. 
Restaurants / Bars
Below I listed several restaurants that hire seasonal workers. Under the heading "Hotels" above, you can find links to job openings at hotels with restaurants such as the Banff Springs, Château Lake Louise, and Rimrock Resort.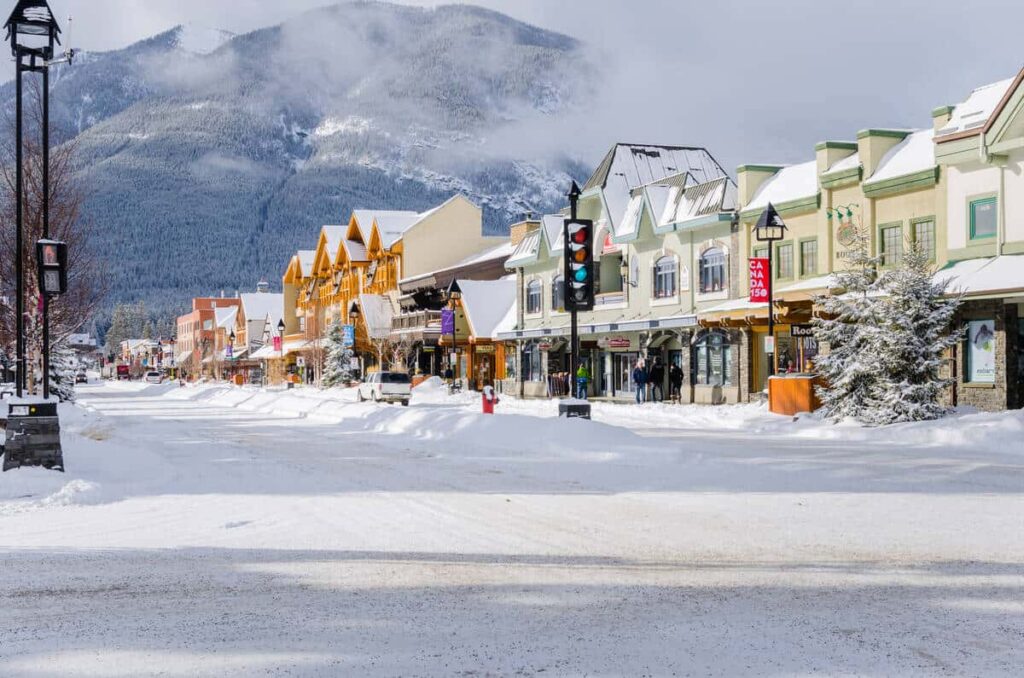 BANFF
LAKE LOUISE
* Mountain Restaurant – The Mountain Restaurant is located in Lake Louise Village and owns the Javalanche Cafe and the local Shell gas station.
Types of jobs: line cook, kitchen steward, server, dishwasher, bartender, barista, cleaner, food runner, shift leader.
Want a comprehensive overview of (most of the) restaurants in Banff? Then read the ultimate guide to restaurants in Banff.
Ski Resorts
In winter, Banff National Park is a winter sports paradise. With three ski resorts within its borders, ski and snowboard enthusiasts from all over the world flock to the park. And this means lots of seasonal work. Here are the three ski resorts:
Types of jobs: daycare attendant, hotel base agent, hotel room attendant, resort services custodian, bus driver, slope groomer, bus host, beginner area supervisor, outlet supervisor, ski and snowboard instructor, and lift attendant.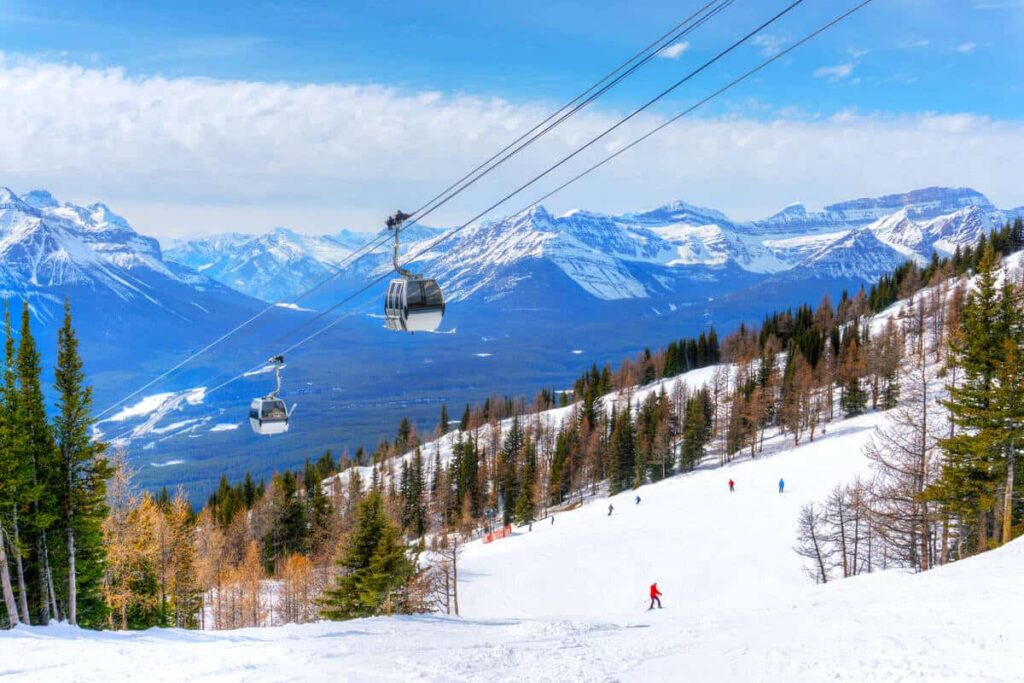 Shops
There are many shops in Banff and Lake Louise. It goes too far to list them all here. Additionally, most businesses simply post a sign in their store window indicating that they are hiring rather than actively advertising their job positions. 
BANFF
LAKE LOUISE
–
Types of jobs: sales associate, assistant store manager.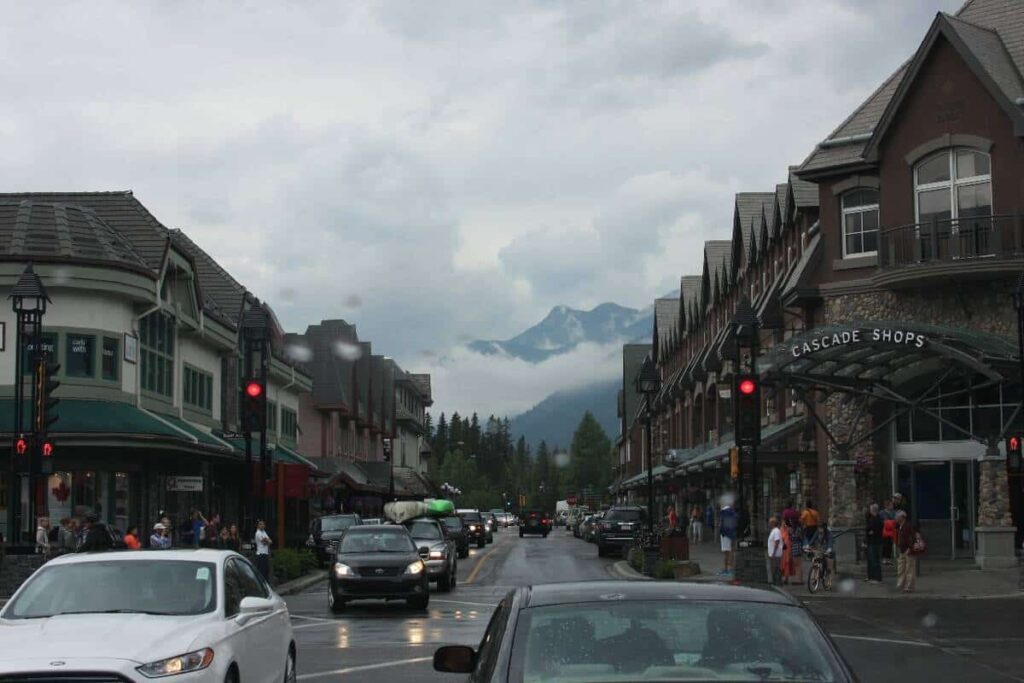 Miscellaneous
The businesses listed below provide a wide range of positions that don't necessarily fall into the categories described above.
Types of jobs: recreation facility staff, building services worker, tour guide, guest experience manager, shipping and receiving clerk, sightseeing transportation coordinator, sales manager, reservations agent, cashier, lifeguard, plumber, park warden, internet content and new media officer, and visitor facilities attendant. 
Please note that this article is not exhaustive, and it's always good to check the website of the employer(s) of your interest.
Many employers listed above provide staff accommodation. If you want to read everything you need to know about staff accommodation, click the link.