Looking for a job in Banff? Shouldn't be too difficult, especially in the high season. To have the best Banff working experience possible, it's good to know what mistakes to avoid. I've listed them below. 
Working in Banff could become the best experience of your life. Believe me, been there, done that. I still look fondly at the long time I lived and worked in Banff. Best time of my life for sure!
During this time, I also learned a thing or two about trying to make a living in Banff and the challenges it poses for you and your coworkers. I myself made some of the mistakes listed below, other mistakes I learned about through coworkers. In any case, the lessons learned from them can be valuable for you. So let's dive in!
Start Applying for Jobs too Late 
I arrived in Banff around the 24th of April and within a week, I started to apply for jobs. Perfect time to do so. If I remember correctly, I landed a job in two days. 
Later I got to know other people looking for jobs. They had started searching in June or even July. By then, employers had already filled most positions and it proved much harder to land a job. 
It shows that you should apply relatively early, well before the high season. This doesn't mean you can't find a job if you arrive at the park in June or July, but you will have fewer opportunities. 
So if you can, try to arrive early, preferably in spring. Yes, it can still be chilly in the park and there could still be quite a bit of snow, but finding a job makes everything right.
Another advantage of arriving in Banff well before the high season is that you might be able to choose between several job offers. You just pick the job that offers you the best conditions.
Know French and want to know how useful it is in Banff? Read the post Is it Necessary to Know French in Banff?
Counting on Staff Accommodation
Banff's employers are known for providing their employees with staff accommodation. The facilities are sizeable. However, this doesn't mean you can count on them. 
If you apply at big employers such as Fairmont, the Banff Lodging Company or the Lake Louise Ski Resort, you'll probably get a job including staff accommodation. 
Applying at small souvenir shops doesn't guarantee this more or less mandatory asset. Always ask if your future employer has staff accommodation available when considering a job. If not, you'd better reconsider, because renting an apartment can prove very difficult and expensive. 
If you want to read more about working in Banff National Park and the biggest employers in Banff and Lake Louise, please read the post about working in Banff.
Expecting to Share Staff Accommodation with Your Partner
When you're trying to find work in Banff as a couple, you obviously like to find a job with staff accommodation at the same employer so you could live together. 
While many employers provide staff accommodation, this doesn't necessarily mean that you can move in as a couple. The good news is that some employers do facilitate this or allow it after negotiation. Just don't count on it.
So when you arrive in Banff, be prepared to sleep apart. If you want to make sure you can stay together, apply to employers who will facilitate this. Employers who do this I conveniently listed in The Ultimate Guide to Staff Housing in Banff and Lake Louise.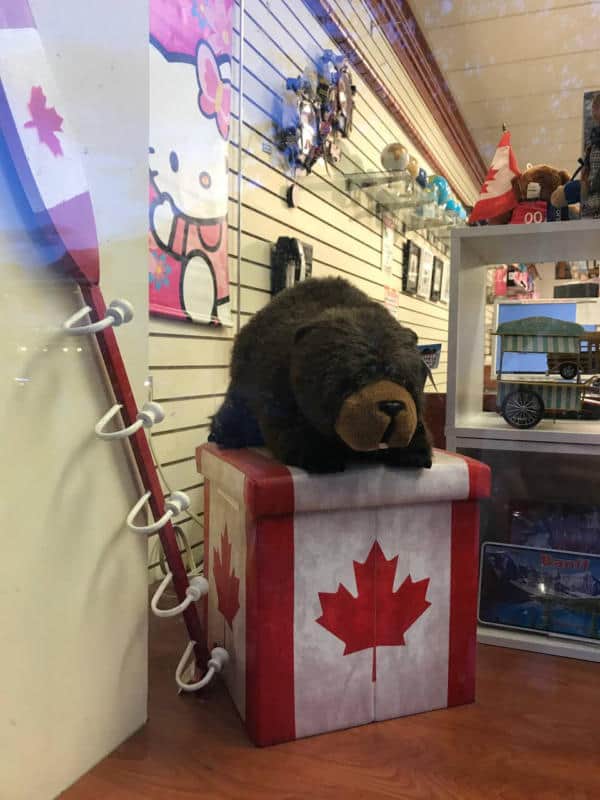 Coming to Banff without (Enough) Savings
When you come to Banff to find a job, you are likely to succeed as the demand for employees in both the winter and summer seasons is high. This could make you think you wouldn't need too many savings because you'll work and be fine, right?
Yes, you could be fine. Still, wages are low, and even with staff accommodation, your mediocre salary won't allow you to live a luxurious life. Hence, saving up will prove very difficult. So if you need to make a more significant purchase or take a few days off to go on a trip, it'll be challenging to pay this from your salary. 
Therefore, it's good to have savings when arriving in Banff. I'd say try to have at least CAD 5000 in your account. Besides, you're not guaranteed to find a job quickly. So you'll need to be able to live off savings for a couple of weeks. 
Also, when you don't manage to find a job with staff accommodation, you need to find housing, which means renting an apartment or house. Renting prices are steep and your job's salary will not be enough to cover your rent AND living expenses. 
Overestimating Your Purchasing Power
I briefly touched on it in the previous section: your salary won't be anything special. Expect the minimum wage (CAD 15.55 as of 2022) or slightly more; that's it. 
Even if you find a (full-time) job with staff accommodation, your salary will barely be enough. Yes, it is enough, just don't expect to be able to afford to go to the bar or restaurant every day. You'll spend quite a significant part of your money on groceries and staff accommodation (yes, you pay for this, but it's a hell of a lot cheaper than renting, let alone booking a hotel).  
This leaves little money for other big purchases. So yes, you should be able to make a living in Banff when you have a job with staff accommodation, don't count on a luxurious lifestyle (although being able to work and live in Banff is already pretty luxurious!). 
Underestimating the Cost of Living
This topic is a logical follow-up to the previous section. In Banff, everything is expensive. From groceries to prices in bars and restaurants, tours you want to do and any other thing you can think of. 
This puts quite some pressure on your income. As mentioned above, you can make a living from your salary in combination with staff accommodation, just don't expect too much of it.  
To avoid sounding too negative: you'll be perfectly fine working in Banff. The experience of living and working in Banff is invaluable. Moreover, you don't need lots of money to enjoy your time in the most beautiful and vibrant town in the Rocky Mountains. Just enough to make a living. And you will. 
Overestimating Time Off From Work
Canada has an agreement with 36 (!) countries concerning the Working Holiday Programme. So a lot of people working in Banff are from outside North America. If that's you, you're probably used to getting quite a few (paid) days off from work. 
In Canada, this is not the case. Paid leave is scarce and, in Banff, might be entirely non-existent. Several employers still use time clocks (!). You could negotiate to take off from work for a week or even two weeks (don't ask for this in the high season), but you probably won't get paid.  
On the positive side: I can tell you from experience that your job will be fantastic because of the positive vibe in town, Banff's beautiful setting and the people you will meet through work. 
You will have coworkers and through them and/or your manager, you're also likely to meet other people. Moreover, locals can and probably will introduce you to other locals. You'll quickly build your local network, significantly enhancing your experience of living and working in Banff. 
Overestimating Job Diversity
If you want to find a job in Banff, the cool thing is that the demand for temporary workers is huge. This makes it highly likely you'll find a job that will allow you to experience one of the best times of your life. Guaranteed. 
But while the demand is huge, the diversity in the kinds of jobs is small. Banff thrives on tourism and tourism alone. It means that more than 90 percent of the jobs will be in the tourism industry. 
I'm talking jobs like shop attendant, housekeeper, janitor or hostess at a hotel, waitress at a restaurant, barista and ski lift attendant. Not the best jobs in the world. Or, to put it differently: temporary jobs generally don't require a degree. It's simple work anyone can do. 
Finding a higher profile non-tourism-related job will prove very difficult. Don't count on finding a job like that. Instead, be ready to do one of the jobs I mentioned above. If you're up for it, you'll have the most wonderful time in Banff. If you don't want such a job, you'd probably want to reconsider coming to Banff to work.
Closing Words
Now you know about the mistakes to avoid when coming to Banff to work, let's get on with it. Find that job, find that staff accommodation and have the best time of your life!