If you're going on a working holiday in Banff, it won't be your average vacation. You'll stay in the Rockies for months, maybe a year or even longer. So basically, you're going to build a temporary new life abroad. It requires thorough packing. In this article, I discuss the necessary thing to take.
No one likes packing, but packing for a working holiday abroad makes it even worse. You'll be afraid to forget something as you must bring more than you usually would for a regular holiday. 
Having the right items can make all the difference in making the most of your experience in Banff. Been there, done that. So without further ado, let's have a look.
What to Pack for a Banff Working Holiday – Caveat
Yes, there's a caveat to packing for a Banff working holiday. Here's why. 
You could fill two suitcases full of stuff to ensure you bring everything you possibly need to Banff. But do you really need to bring a lot? 
Try striking a balance between what you really need and what you could buy in Banff or Lake Louise. You can find pretty much everything you need in the park. So be careful not to pack too much. 
To ensure you don't, I suggest you list the items you think you absolutely need to take with you. Once you're done with that, try to erase as many things from the list as possible. 
Because in the second instance, most people will actually be able to remove several. At the same time, it would be a waste of money to not take something you own and buy something similar in the park. Again, try to strike a balance.   
Always bring essentials. I'm talking about items you're attached to or can't be replaced easily (your laptop with important documents, your favorite jewelry etc.). Maybe also sufficient medicines to last you the first few months.
Winter Clothing and Accessories
When traveling to Banff for a working holiday in winter, it is important to prepare to handle the cold weather. Temperatures can easily drop below -20˚C (-4˚F). Besides, the weather in the Rockies can be very unpredictable, and temperatures fluctuate, so having the right clothes for any situation is essential.
First, make sure you have a good winter coat. Depending on your needs, this can be a lightweight down jacket, a heavy-duty parka, or something in between. 
It's also helpful to bring multiple layers of clothing to shed or adjust as necessary. A few sweaters, pairs of pants and shorts will cover all the temperatures and give you shock-absorbing layers. Bring gloves, a scarf, a hat (or two) and warm boots to complete the ensemble.
Another item to consider is thermal underwear. Insulated base layers help retain body heat and are essential for extreme cold weather. Merino wool is an excellent choice for breathability and moisture management. Add a few pairs of woolen or thermal socks and a wind-resistant shell, and you're ready to take on the weather.
Also, bring a lightweight day pack to store all your gear for outdoor activities. A pair of sunglasses can come in handy after skiing. The same goes for sunscreen and lip balm with SPF protection.
Summer Clothing and Accessories
Summertime in Banff can be warm during the daytime and chilly at night. Here are the essentials you'll want to bring along.
Bring plenty of lightweight and comfortable clothing, such as T-shirts, shorts, and tank tops, to make the most of the summer season. Layering is also a great idea, as the evenings can be pretty cool – you're in the Rockies, after all. 
Bring a light jacket or sweater if the temperature drops to stay extra warm. Pack quick-drying, breathable fabrics if you plan to do some hiking or other outdoor activities. Lightweight merino wool is a good option. It won't take up too much space in your bag. 
Regarding accessories, a sturdy pair of walking shoes is a must-have for any sightseeing, especially in the summer. Add a pair of hiking boots to be well-equipped for longer hikes. 
A cap or a hat with a wide brim will also help protect you from sun rays and keep you cool on hot summer days. Sunscreen and lip balm with SPF protection are also essential for outdoor activities, as is a pair of sunglasses. 
Bring a lightweight day pack to store all your gear for outdoor activities. Here, you can keep extra layers, snacks, a camera, a water bottle, and other essentials.
Technology
Technology is an essential part of modern life and an inevitable part of any trip. When traveling to a new place, figuring out what tech you should take with you can be challenging, especially for a working holiday in Banff. You'll probably spend several months in the Rockies, so think it over well.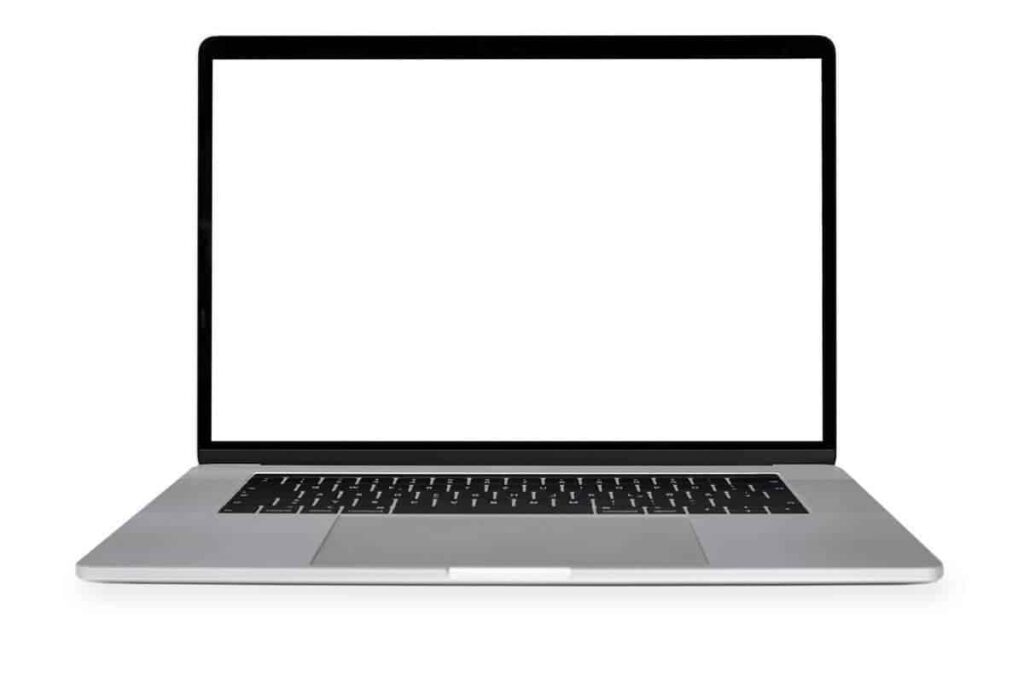 Bring a laptop or tablet, depending on your work needs. It's also a good idea to bring key files such as resumes, contracts and presentations with you on a removable drive or print hard copies to keep them safe. 
TIP: Before you travel to Banff, store key files in the cloud so you can access them from any location with an internet connection. 
It's a good idea to bring at least one mobile device, such as a smartphone, to stay connected. Check the coverage of your current carrier in the area you'll be traveling to and adjust the plan accordingly. Additionally, an external power bank can help you charge your devices on the go. 
Third, it's worth considering a photo camera, especially if you're planning to stay longer. 
Local electronics stores in Banff can help you with any tech-related needs, so you don't have to carry everything with you from home. 
However, I'd say the tech you should pack for your working holiday includes a laptop, a mobile device, an external power bank (it could already be required during your trip to Banff) and a camera.
Toiletries
Toiletries are an often overlooked part of packing for a long trip, especially when there is much else to consider. When packing for your working holiday, ensure you have the essential toiletries. Here is a checklist of essential toiletries to bring:
Shampoo and conditioner: Banff has hard water with high mineral content, so it's important to bring gentle, moisturizing products that won't dry out your hair and scalp.
Deodorant: Bring an antiperspirant that you know works well for you, as the high altitude in Banff can make you sweat more than usual.
Toothbrush and toothpaste: To keep cavities and bad breath at bay during your stay. Especially if you brush your teeth with an electric toothbrush, ensure you bring it with you. 
Hand sanitizer: This can be a valuable addition to your toiletries bag, particularly since hand washing may not be possible due to the wilderness hiking opportunities in Banff.
Razors and shaving cream: These are important to bring so you always look your best at work or social gatherings.
Hair products: Bring a brush, comb, and any products you need to control your hair.
Makeup: If you need to bring any, try to pack light and save liquid items such as mascara and foundation for your in-flight bag.
Miscellaneous Items
Finally, don't forget to bring a variety of items, such as a first-aid kit and insect repellent (especially when you intend to camp out). Bring a refillable bottle of water to keep hydrated. And don't forget to bring your GoPro to capture all the unique, actionable moments. Bringing a Swiss army knife might also be a good idea to have all kinds of tools at your disposal. 
Checklist of Necessary Items
Below you'll find a checklist of all the items described above so you can quickly check whether you have already packed them.
WINTER CLOTHING
Winter coat (lightweight down jacket / heavy-duty parka)
Sweaters
Pants
Shorts
Gloves
Scarf
Hat
Warm boots
Thermal underwear
Woolen or thermal socks
wind-resistant shell
SUMMER CLOTHING 
T-Shirts
Shorts
Tank tops
Light jacket
Light sweater
Walking shoes
Hiking boots
Cap
Hat with wide brim 
TECHNOLOGY
Laptop / tablet
Smartphone
Power bank
Photo camera
GoPro
Key files
TOILETRIES
Shampoo and conditioner
Deodorant
Toothbrush
Toothpaste
Hand Sanitizer
Sunscreen
Razors and shaving cream
Hair products
Makeup
Lip Balm
MISCELLANEOUS ITEMS
Medicine
Fist-aid kit
Lightweight day pack
Sunglasses
Insect repellant
Refillable bottle of water
Swiss army knife
Suitcase or Backpack?
This question is more important than you might think. It comes down to flexibility versus property protection. Take a suitcase if you want to ensure your belongings will be transported safely. Take a backpack if you want flexibility.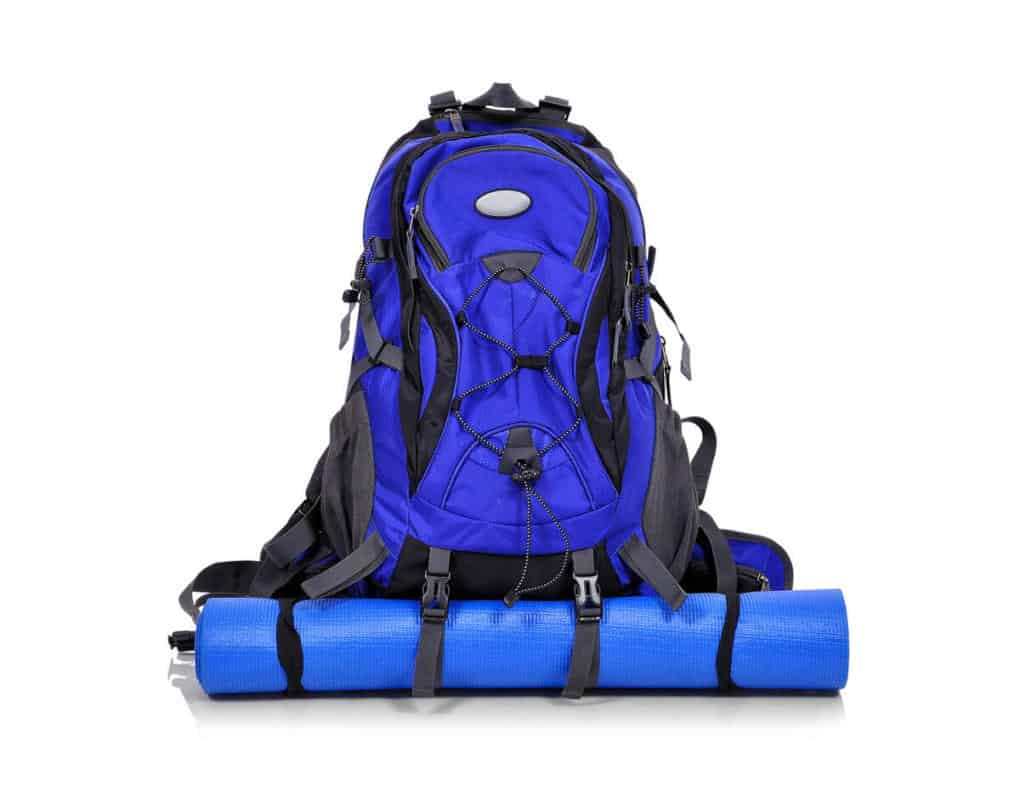 A suitcase is probably your best option if you intend to stay in Banff for many months. However, if you want flexibility and want to travel across Canada, a backpack is certainly a better option.
Both options have pros and cons. Let's have a look.
An advantage of a backpack over a suitcase is that a backpack more or less forces you to only pack the most essential things because you need to carry it. On the other hand, a suitcase enables you to bring along some belongings that you would otherwise leave at home.
The backpack's weight used to be another advantage, but nowadays, you have sturdy lightweight suitcases. 
Unpacking a suitcase is usually easier than unpacking a backpack. While big packs often have side zippers, getting the one thing you need can feel like a 'grab-bag experience'.
One More Thing
I realize there are several items on this list you could consider buying in Banff. By all means, do so. Many of them are not expensive, and many of the items mentioned above are not big. 
At the same time, you could bring them along so you'll be ready when you need to, and not go shopping before your intended activity. It's up to you. It also depends on how many items you have already included in your suitcase or backpack.