When you move to Banff for seasonal work, you'd need a Canadian bank account to deposit your salary. But there are many other reasons why a local bank account will come in handy. A few great options exist in Banff. Let's have a look at the ins and outs of a Canadian bank account.
Several banking options are available to meet your needs, whether searching for an account with technology, user-friendly features, and convenience or a savings plan for long-term financial growth. Or both.
In this article, I will outline and compare the key elements of the banks in Banff to help you make an informed decision about which bank is the best fit for you.
Banking Options in Banff 
Opening a bank account in Banff doesn't have to be complicated. By doing the appropriate research and taking the time to evaluate the various options, you should be able to quickly and easily set up a bank account that meets your financial needs.
The town of Banff is home to four well-established major banks. These are the Bank of Montreal, ATB Financial, CIBC and the Royal Bank of Canada. There's also the Bow Valley Credit Union. 
Each offer different options for opening a personal bank account, such as the types of personal banking products available, associated fees and interest rates, and other services such as mobile banking and ATM access. A no-frills bank such as ATB Financial may be a good option if you're after a more basic financial product.
The most common bank accounts are chequing, savings, and investment accounts. Chequing accounts are the easiest to open and are great for everyday transactions such as deposits, bank drafts, or debit purchases. 
Savings accounts can help you save money for a rainy day and often offer higher interest rates than chequing accounts. 
Investment accounts are generally used to manage investments and will typically have higher fees associated with them. 
Additionally, you may need to provide proof of your current address, such as a bill or statement. The amount of time it takes to open a Banff bank account may vary, but most financial institutions can open accounts quickly, so long as the required documents are in order. 
It is worth comparing shopping among local banks and credit unions regarding your best option. Taking the time to weigh multiple factors, such as interest rates, fees, customer service, and online banking options, can help you make a decision that best fits your needs. 
Below, you'll find the addresses and telephone numbers of the banks and the credit union mentioned above:
| BANK | ADDRESS | PHONE | OPENING HOURS |
| --- | --- | --- | --- |
| ATB Financial | 317 Banff Ave | +1 403 – 762 8505 | 9.30 am – 5 pm |
| Bow Valley Credit Union | 216 Banff Ave | +1 403 – 762 3368 | 9.30 am – 5 pm |
| BMO Bank of Montreal | 107 Banff Ave | +1 403 – 762 2275 | 9.30 am – 5 pm |
| CIBC | 98 Banff Ave | +1 403 – 762 3317 | 10 am – 5 pm |
| RBC | 1000 Railway Ave | +1 403 – 678 3191 | 9.30 am – 5 pm |
Banks in Banff
Below you'll find a map indicating the five above-mentioned banks:
Things to Think About Before Opening a Bank Account
When deciding what account is best for your situation, it's important to consider the fees, interest rates, and other associated costs that may come with each bank. 
Some banks offer lower fees and more features than others. And some banks may provide unique benefits and promotions, so double-check. 
Additionally, inquire about any additional features and benefits the bank may offer, such as ATM usage, debit cards, credit cards, and more.
Required Documents To Open a Bank Account
Generally, most banks will require applicants to be at least 18 years of age and a permanent resident of Canada or possess a valid working visa.
If you meet these requirements, opening a personal bank account in Banff is simple, regardless of your banking needs. Banks have similar guidelines. You will almost always need to provide two forms of identification. 
A valid passport or a driver's license are two of the most common forms of identification recognized by banks in Banff, but other documents, such as birth certificates and social security cards, may also be accepted. 
Non-Canadian citizens may additionally need to fill out a foreign address verification form and show proof of address in Banff, such as a lease agreement, consistent bills or utility payments, a driver's license or another issue that can be linked to your name at the Banff address. 
To confirm eligibility for an account, banks in Banff may also require you to provide financial statements such as a bank statement showing your account balance and any deposits or withdrawals, proof of employment or steady income, or evidence of your tax returns. 
Depending on the type of account you are trying to open, a minimum deposit amount may be required. 
It is essential to bring a second form of identification if you are creating a joint account when you arrive in Banff with your partner, for instance. 
The bank may also ask the secondary applicant to provide further information to prove financial standing, such as statements from a previous bank with the same addresses.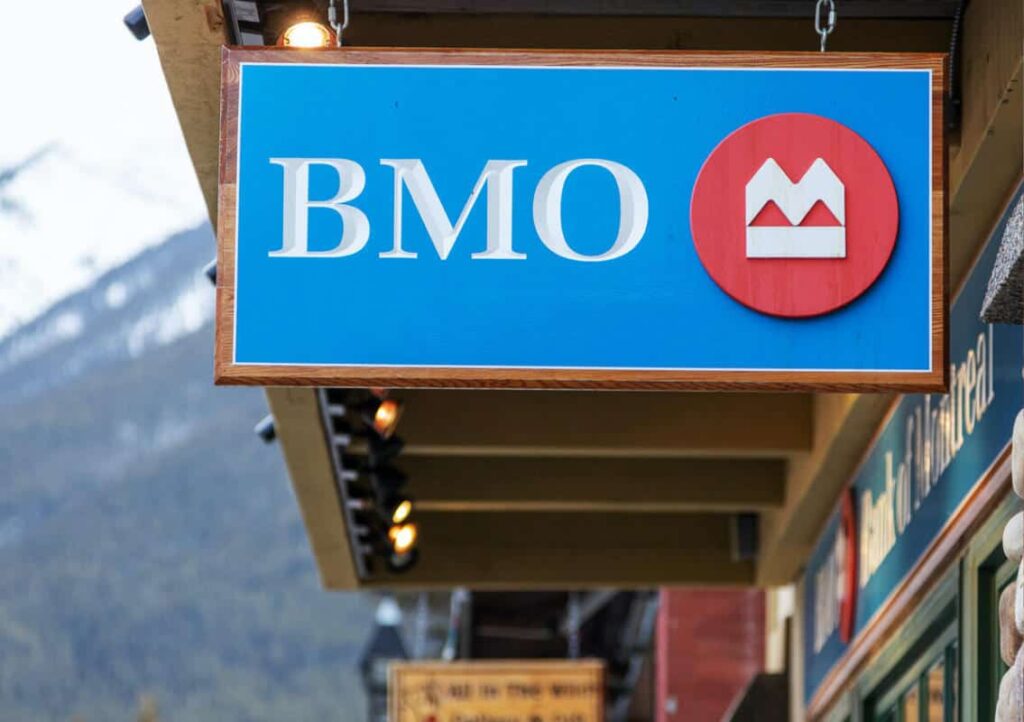 Bank Fees
Opening a bank account in Banff can be pretty daunting as banks charge different fees depending on the type of account you open. To help you make an informed decision on what kind of account will suit you best, here are 5 standard bank fees.
1. The transaction fee. This fee is charged whenever the account is used to make or receive payments for goods or services. Transaction fees differ between banks and types of funds, so it is important to know the fees associated with any account before moving forward with one.
2. Maintenance fee. Banks generally charge this fee to cover basic costs associated with managing an account, such as operating the account, staff salaries, and software or tools used to manage accounts. While the fee might be relatively small, the long-term accumulation of these fees can be pretty significant, so it is important to consider this.
3. Account setup fee. Some banks may charge this fee while setting up a new account to cover costs associated with onboarding and processing the customer's details. Depending on the account type, this fee may be relatively small and could be waived by the bank.
4. Overdraft fee. This fee is usually charged when the customer's account goes into the red, and insufficient funds are available to cover all the withdrawals made. This fee is often higher than the other fees mentioned.
5. Interest fee. This fee applies when the customer uses the borrowed money offered by the bank. Interest rates may vary depending on the amount of money borrowed and the period for which the borrowed money is to be repaid. The interest charges could be quite severe.
In addition to these bank fees, there may be other fees banks charge customers in Banff. As each account will have its own set of fees and conditions, the only way to compare the different options and make an informed decision is to review the terms and conditions associated with each one carefully before opening an account.
ATMs in Banff
While being a relatively small town, Banff is a major tourist destination. This is reflected in the number of ATMs. Taking cash from the machine shouldn't be a problem. Here's a list of where to find the ATMs in town.
| ATM | ADDRESS |
| --- | --- |
| TD Canada Trust | 210 Buffalo Street |
| RBC Royal Bank | 117 Banff Avenue |
| Bitcoin Well  | 210 Buffalo Street |
| CIBC | 98 Banff Avenue  |
| ATB Financial | 317 Banff Avenue (In Cascade Shops Mall)  |
| BMO Bank of Montreal | 107 Banff Avenue  |
| BMO Bank of Montreal (Ida) | 317 Banff Avenue |
| BMO Bank of Montreal (Iga) | 318 Marten Street |
| Bow Valley Credit Union | 216 Banff Avenue  |
| Circle K | 202 Wolf Street (In Cascade Shops Mall) |
| Shell | 230 Lynx Street |
ATMs in the town of Banff
Here's a map indicating all eleven ATMs listed above:
It's also worth noting that while you can access cash through an ATM in Banff, you may still incur some exchange charges and associated fees.